SECURE PASSWORD GENERATOR
There's not much to say here. Just a basic proof of concept password generator. You can pick a length and various rules for the password and it will generate a random string based on those rules.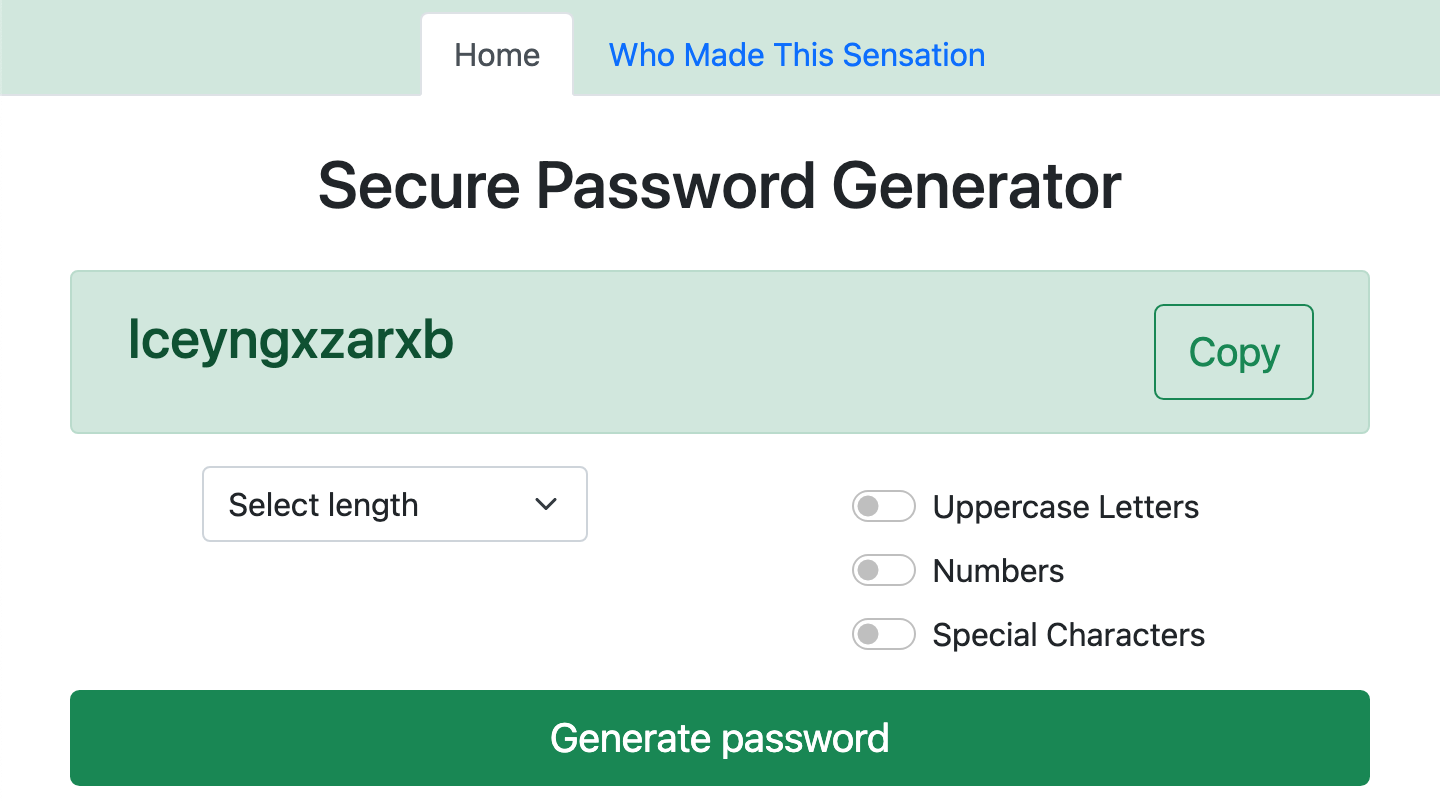 How this project came about
This here project was an idea. An idea of great dimensions. An idea so ideal it'll make you question reality!