KANBANIFY - TRELLO CLONE
This is a project management app that allows users to create workspaces and specific tasks to distribute work efficiently. Cards with tasks can be moved around from one board to another with menu commands. You can also add collaborators to workspaces so they can contribute to projects.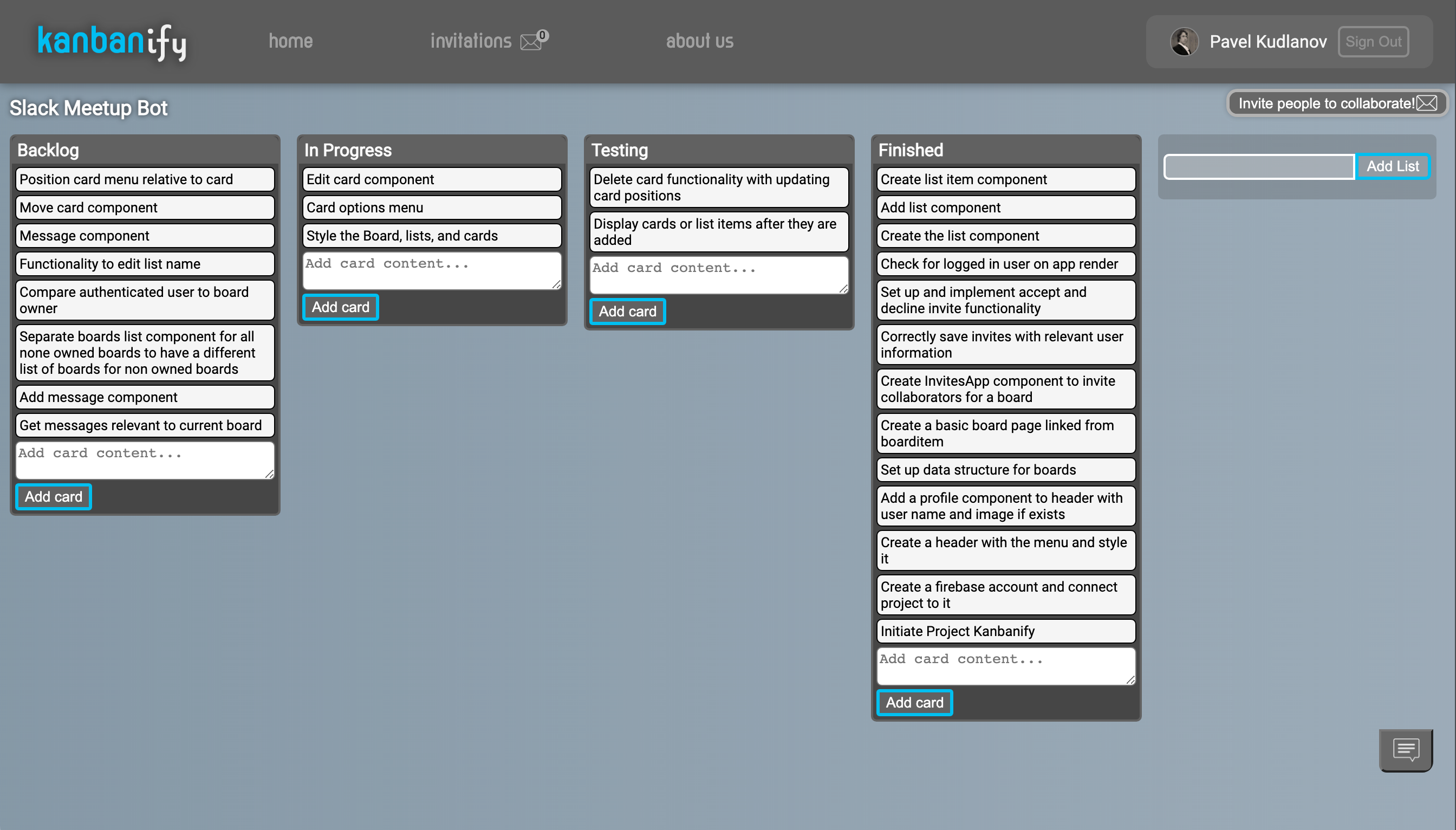 How this project came about
This here project was an idea. An idea of great dimensions. An idea so ideal it'll make you question reality!